WW2 Truck, destroyed by explosion. 1/43 scale, handmade. OFFER -15% DISCOUNT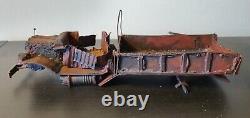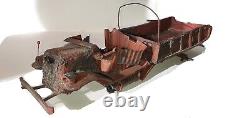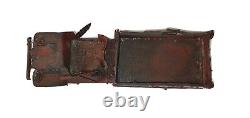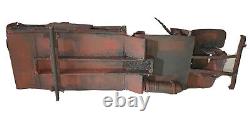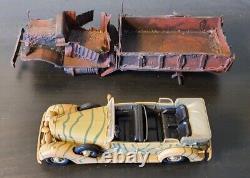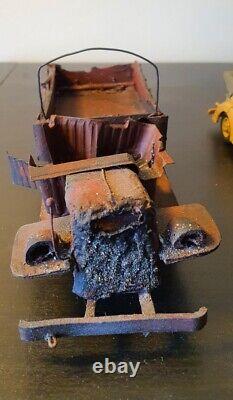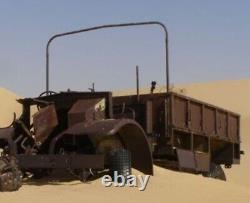 OFFER -15% DISCOUNT for first unit starting of collection. This a opportunity to get this unit with discount because of the lunch of a series of destroyed vehicles and airplanes. You would be able to make your diorama with the realism as a ww2 battle was. Follow me to get more information and be update about new models (next one would be in the same dessert series a Spitfire destroyed).
World War II Truck "destroyed by explosion and corroded ". This is a handmade truck inspired in many of the destroyed vehicles on the North African campaign, which were left behind. Recreating a vehicle which was on fire and exposed afterwards to the elements, it shows evidences of the fire and an early engine explosion(maybe because an engine failure or overwarming or hit by a projectile).
As it was usual on the desert, only the frame survived and few parts remain, as the body or the chassis, (because tires were usually stolen for use in otther vehicles). It is painted recreating the marks of corrosion of the desert, with some black marks of the fire and with its combustion ash covering the entire vehicle. This could be a perfect model for your WW2 diecasts. Take your inspiration in the last picture, in the dessert, on campaigns or just for a war scenario. Note:The Mercedes 770k from the Afrikan Korps is only for reference about the scale, it is not included.
Dimensions: 22.5x6.5x7 cms.